The Development History of Wetsuit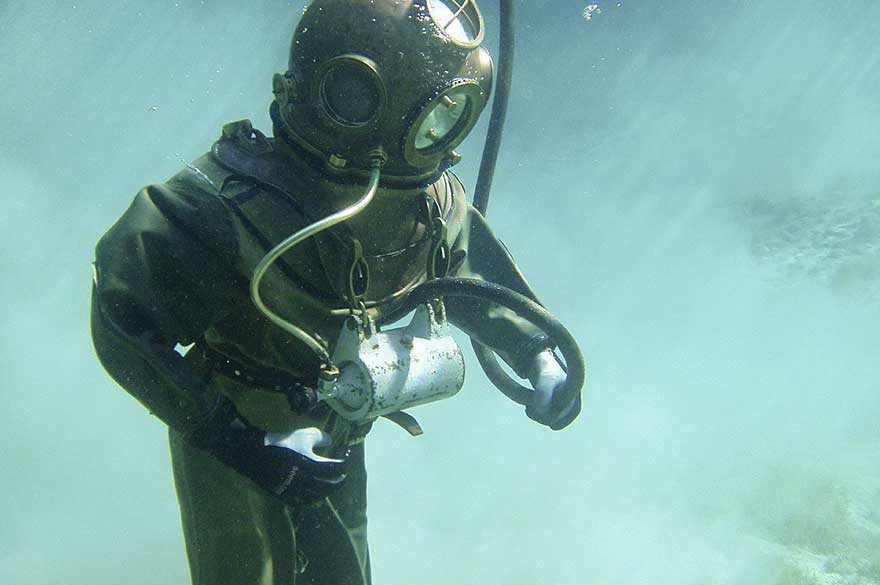 A wetsuit protects the body from abrasion, ultraviolet exposure, bone-chilling cold water, and marine organisms' stings. Who invented the modern wetsuit, its long argument? But Hugh Bradner, Jack O'Neill and Bob Meistrell played a significant role in designing the modern wetsuit.  This article will help you to understand how modern wetsuit evolves and the development history of the wetsuit.
Outlook:
The underwater world always has mesmerizing human beings. As humans modernized, he discovers and conquerer wonderful world of marine life. This development could become possible with the help of modern science. Scientist invented ships, equipment, gadgets and specially designed suit which enable human to go deep inside the waters and research on marine life.
Nowadays, thousands of diving equipment and gadgets are available which are used by surfers, divers, and other water sports persons.
A huge variety of wetsuit available in the market which enables divers, researchers, sportspersons and surfers to dive deep underwater and explore the sea's infinite depth.
Wetsuits make you feel warm under the water and provide protection from marine life. You can choose type of diving according to your preference and aptitude. Nowadays, divers explore the deep sea and earn money as well. Order now your desired freediving wetsuit or scuba wetsuit at the most reliable and trustworthy site having premium wetsuit at DIVERSUITS.
Table of content
In this article, you will find:
1. A short history of wetsuit
1.1.Wetsuit material
1.2. Who Invented The Wetsuit?
2. The Evolution of Modern Wetsuit
2.1.Hugh Bradner
2.2.Bob Meistrell
2.3.Jack O'Neill
3. Modern Wetsuits Era
4. Types of wetsuit
5. Summing it up all
1. A short history of wetsuit
Hugh Bradner developed wetsuits for the U.S. Navy in 1951 and after him; many other people worked on wetsuits and made some changes to make wetsuit better. Now modern wetsuit uses for recreational and professional purposes and provides complete thermal insulation to divers.
The old version of wetsuit doesn't have inner lining and divers used talcum powder to don.   After sometimes, manufacturer used nylon as inner lining, which decreased the flexibility of the wetsuit. Now, lycra, spandex and Titanium are used in wetsuits.  Hugh Bradner worked on wetsuit and tried to make them better.
Many other people played a significant role in enhancing the quality of wetsuit, but Hugh Bradner initially started to work on wetsuit.
Let's explore who designed the wetsuit and when they are used the first time to explore the underwater world.
1.1. Wetsuit material
A wetsuit is used for the underwater world and is designed to protect the entire body from cold water and dangerous marine organisms. A modern wetsuit is made from neoprene, which is flexible, comfortable and foamy material.
The neoprene provides thermal insulation and a tendency to float smoothly in the water. A wetsuit allows a thin layer of water that is trapped between the body and the suit. The thickness of neoprene decides how warm a wetsuit could be.
1.2. Who Invented The Wetsuit? 
The wetsuit was used first time in the 20th century for commercial fishing and salvage industries. The Mark V suit helped divers to explore the depths of the sea. However, Mark V suit resembled modern space suit as compare to modern wetsuits, but the U.S. Navy significantly used it during World War II.
The U.S. Navy used the Mark V suit from 1916 to 1984. It was designed for deep-sea diving and salvages operations. The U.S Navy successfully used them, but they wanted to improve wetsuit efficiency.
2. The Evolution of Modern Wetsuit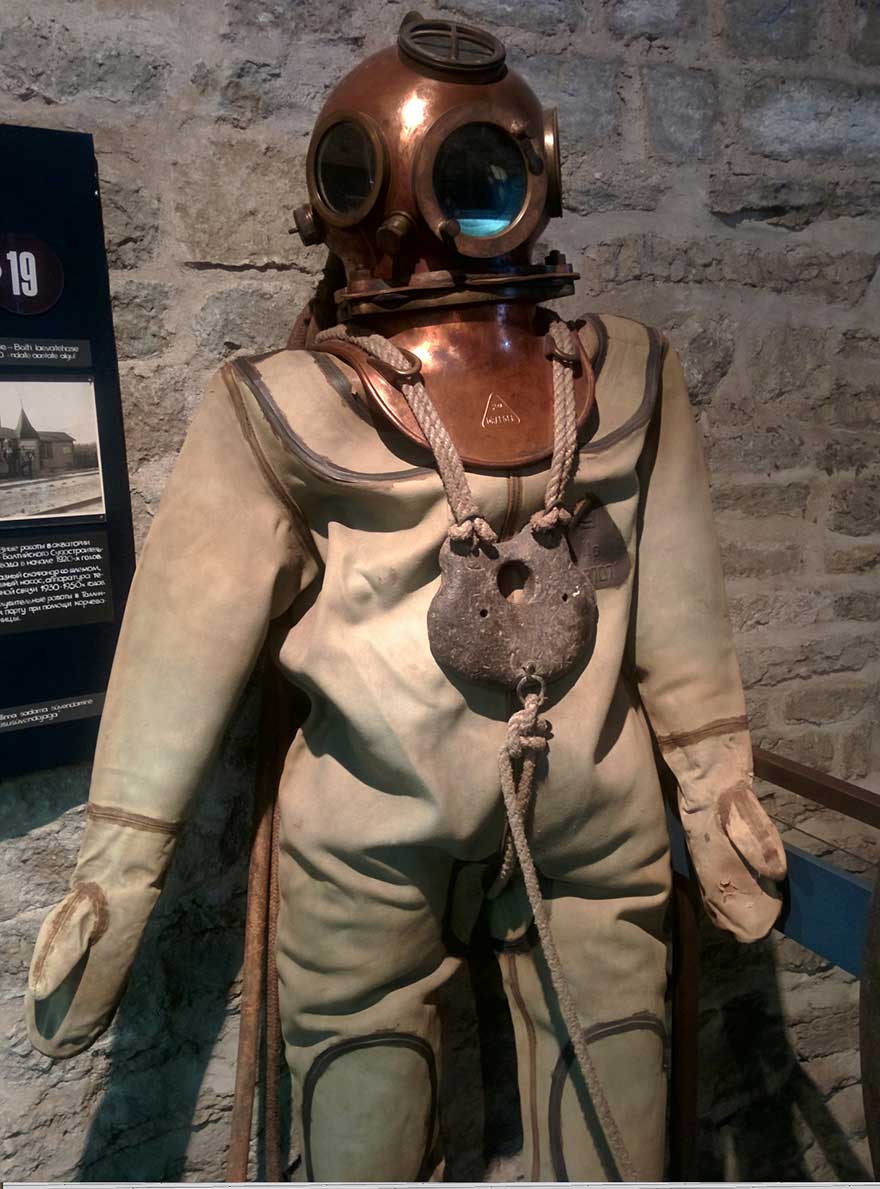 The history of wetsuit turns quite interesting when Italian Frogmen started to wear wetsuits that were made of rubber. Meanwhile, scientists discovered neoprene. The discovery of neoprene brings incredible evolution in the wetsuit industry.
 New discovered material neoprene, made with nitrogen-filled gas bubbles that trapped heat between the body and suit. The material neoprene is flexible, comfortable and foamy.
2.1. Hugh Bradner
 In 1951-52 a physicist, Hugh Bradner, associated with the University of California, Berkeley worked on the wetsuits.
Basically, Hugh Bradner was working on to improve the U.S Navy equipment. He did some experiments and discovers that neoprene has the ability to trapped heat between the body and suit.
In spring 1951, Hugh Bradner made the first wetsuit with neoprene material. At the ancient version of the wetsuit, a thin layer of water is trapped between the body and the suit.
The ancient wetsuit had no inner lining and had to be coated with talcum powder. They were flexible and delicate in use. Divers and surfer didn't have full coverage to prevent cold water because the wetsuit material wasn't provided proper thermal insulation.
Bradner's wetsuit work on the principle that says the water does not insulate the body, the trapped gas does. A thin layer of water has surrounded between the body and the wetsuit that is then kept the body warm by using thermal insulation of nitrogen bubbles enclosed in neoprene. Thus nitrogen-filled gas bubbles provide thermal coverage to the diver's body.
Bradner uses improved stitching techniques and seams that make the wetsuit sealed. Bradner's designed wetsuit stops the water from entering the suit and cools the body.
Bradner wanted to start a short-lived wetsuit company called Edco – the world's first. Unfortunately, when Bradener applied to patent the wetsuit, it was rejected because of the wetsuit's look.
2.2. Jack O'Neill
In 1952, Jack O'Neill, a famous surfer who lived in California, started to make neoprene wetsuits in his Santa Cruz garage. His company named O'Neill sold that wetsuit and claimed, "It's always summer on the inside.
2.3. Bob Meistrell
Simultaneously, Bob Meistrell also started to manufacture the same designed wetsuit in his company named Body Glove.
Here is a controversial debate created because O'Neill and Meistrell both claimed the development of neoprene made wetsuit. Both people claimed that they used nylon as lining of wetsuit and blind stitching technique to improve the quality of wetsuit.
The early neoprene made wetsuit were difficult to don and they are easily torn by pulling and stretching. At that time, divers used talc powder on their bodies before they get into their wetsuits.
 As the technology evolves, the new techniques were introduced for sewing. Hence manufacturers used seam taping, seam gluing and seam binding techniques to prepared wetsuits.
After a while, the blind stitching technique has been invented, which uses a curved needle that does not go all the way through the neoprene. This blind seam technique makes wetsuit more comfortable and easy to wear.
3. Modern Wetsuits Era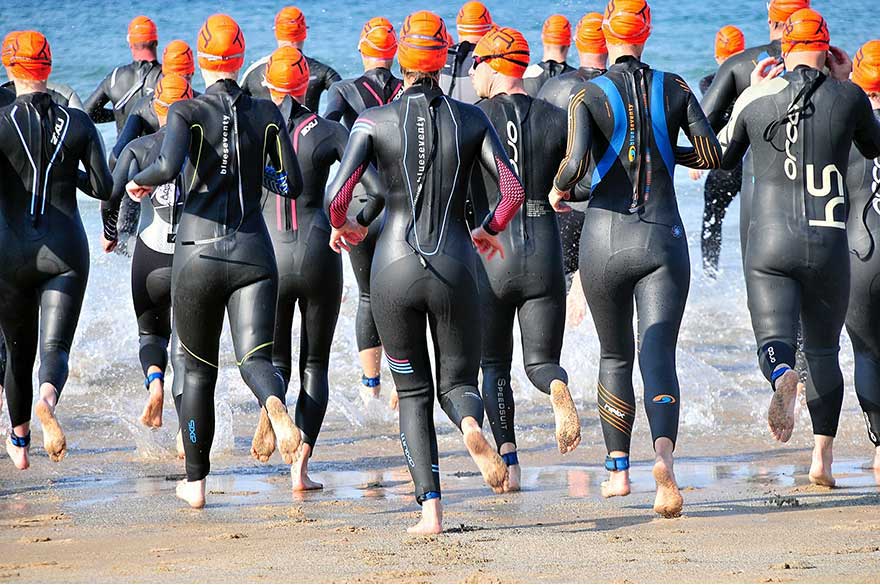 After many evolutions in designing and manufacturing, the modern era of wetsuit began in 1989. This time Body Glove introduced a non-zip wetsuit. They used spandex and other thermoplastic material in making wetsuit, so divers can easily get into and get better thermal insulation. A modern wetsuit provides better thermal coverage to the entire body and they are not easily torn.
Modern wetsuits are warmer and comfortable to don because the manufacturer uses Titanium in making wetsuit. Titanium provides better thermal insulation and it is frequently using in making wetsuits.
Due to high demand and passion for water sports, manufacturers are continuously working to make them better. High-end material, molded rubber, secure seal and precise cutting commonly funds in modern wetsuits.
 We can say for sure that the wetsuits of tomorrow will be even sleeker, more comfortable, and more flexible than we can imagine.
4. Types of wetsuit
Today, many type of wetsuit available in the market according to diver's preferences. Divers, surfer, professionals and sports enthusiasts use different types of wetsuit according to their requirements, weather and preferences.
The most common use wetsuits are:
Freediving wetsuit
Scuba diving wetsuit
Spearfishing wetsuit
The "Semi-Dry" Wetsuit
Rashguard
The Wetsuit Jacket
The Wetsuit Vest
Drysuit (In the next article we will mainly introduce the difference between wetsuit and drysuit)
Divers and surfer choose wetsuit according to their requirements and preference. The climate of region also plays an essential role. In warm water, divers usually prefer short sleeves or sleeveless wetsuit. In colder regions, divers need to don a full hooded wetsuit.
5. Summing it up all
In the end, we can say that it is challenging to take one name as the inventor of the modern wetsuit. Still, we know from history that Hugh Bradner in 1951, Jack O'Neill in 1952 and Bob Meistrell played the significant character to produce modern and high-tech wetsuit.
Early wetsuits were made with rubber and plastic and they don't have an inner lining. They were difficult to don and divers didn't have enough coverage from cold. The revolutionary changes come in industry of wetsuit after the discovery of neoprene material.
The neoprene than used in wetsuit and modern wetsuit is more flexible, soft and easy to don. Divers, surfers and commercial fishermen now use high-tech gadgets, equipment and wetsuit according to their needs.
You know you might need different diving equipment as per the types of diving. So, worry not and book your orders right away at DIVERSUITS to get trustworthy diving accessories and gears right away!   
Sample Block Quote
Praesent vestibulum congue tellus at fringilla. Curabitur vitae semper sem, eu convallis est. Cras felis nunc commodo loremous convallis vitae interdum non nisl. Maecenas ac est sit amet augue pharetra convallis nec danos.
Sample Paragraph Text
Praesent vestibulum congue tellus at fringilla. Curabitur vitae semper sem, eu convallis est. Cras felis nunc commodo eu convallis vitae interdum non nisl. Maecenas ac est sit amet augue pharetra convallis nec danos dui.
Cras suscipit quam et turpis eleifend vitae malesuada magna congue. Damus id ullamcorper neque. Sed vitae mi a mi pretium aliquet ac sed elitos. Pellentesque nulla eros accumsan quis justo at tincidunt lobortis denimes loremous. Suspendisse vestibulum lectus in lectus volutpat, ut dapibus purus pulvinar. Vestibulum sit amet auctor ipsum.